---
GRF DALLEY NEWSLETTER 0033 – A COMPILATION OF LEGAL NEWS AND EVENTS

NIGERIA
Parallel currency market emerging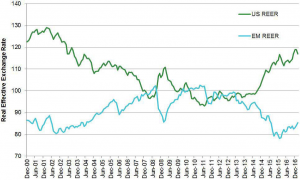 A kind of parallel universe is taking shape in Nigeria's foreign-exchange market, reports Business Report. The country's traditional forwards market is facing competition from an upstart based on the new exchange-rate window policy makers opened six weeks ago. Bond investors and speculators are switching away from non-deliverable forwards that are linked to the main interbank exchange rate, which is tightly controlled by the central bank, and embracing the more liberal pricing mechanism. Traders expect the forwards to give them greater control in predicting future exchange rates and raise the appeal of carry trades in naira assets. 'It's created a situation in which you have two NDF markets,' Samir Gadio, head of Africa strategy at Standard Chartered, said by phone from London. 'The Nafex NDF market is just emerging. So far there have been tentative trades, but we are getting to the point where market stakeholders are starting to quote consistently…' The new forwards market comes as the Nafex window helps to alleviate the dollar squeeze and boost Nigerian assets, the report says.
Oil price volatility raising budget finance questions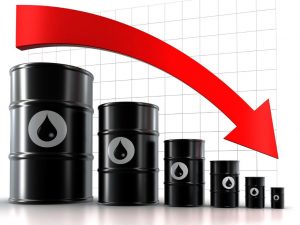 Ongoing crude oil price volatility have heightened fears of how to finance Nigeria's 2017 budget, reports The Guardian, Nigeria. Oil prices have fallen to seven-month lows after news of increases in supply by several key producers weakened the Organisation of the Petroleum Exporting Countries attempts to support the market through an output freeze. Experts believe that this drop in crude oil prices is not good for the Nigerian economy whose 2017 budget depends on revenue from hydrocarbon execute. The director-general, Lagos Chamber of Commerce and Industry, Muda Yusuf, called for a review of the entire budgetary process and to set timelines for every stage of the process.
The Guardian, Nigeria
Positive current account balance in 2016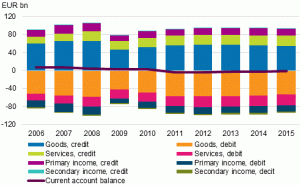 Nigeria recorded a positive current account balance of $2.72m (N823bn) in 2016, a recovery from a deficit of $15.43m in 2015. The Guardian, Nigeria reports that this was disclosed in the Organisation of the Petroleum Exporting Countries' recently released 2017 Annual Statistics, which showed that Opec countries recorded a collective current account deficit of $43.740m during the period under review. Nigeria on the other hand, recorded positive current account balance of $17.56m in 2012; $19.205m in 2013; and $907,000 in 2014 before recording the highest deficit of $15.43m in 2015. Also, oil producing wells in Nigeria dropped by 279 from 1,947 in 2015 to 1,668 in 2016. Nigeria's producing wells were 2,101 in 2014 before the decline in crude oil prices, which brought down investment in exploration activities.
The Guardian, Nigeria
Increased production sees Nigeria back as Africa's top oil producer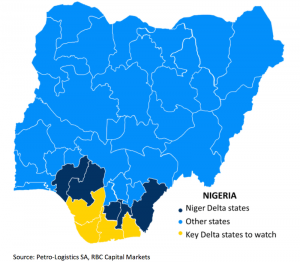 Nigeria's crude oil exports are set to reach 1.84m barrels per day (bpd) in July, says a Premium Times report. The new figure is slightly higher because of a recovery in Forcados exports, according to the nation's recent loading programmes. Forcados exports resumed at the end of May after a nearly complete shutdown since February 2016. The report says that this has helped Nigeria return to the status of Africa's largest oil exporter, a title it lost to Angola in 2016. The loss followed militant attacks on the nation's oil infrastructure in the oil-rich Niger Delta region. Production has since improved, following peaceful negotiations with leaders from the region. However, the report says, with a force majeure in place on Bonny Light, and loading delays of as much as 10 days, Nigeria's export plans for June and July are likely to change.
Premium Times report
Shell reviewing strategy but not quitting the country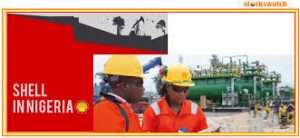 Nigeria's oldest energy company, Shell, has said it is reviewing its Nigeria strategy but that it does not involve quitting the country. According to a Daily Trust report, the country chair of Shell Companies in Nigeria, Osagie Okunbor, that Shell was in Nigeria to stay and wanted to continue, 'to play this role well into the future.' Royal Dutch Shell had in 2016 said it would end its operations in 10 countries and sell 10% of its production as part of a $30bn asset sale plan by 2018. Shell currently has its operations in more than 70 countries; including Nigeria where it operates joint ventures with the Nigerian National Petroleum Corporation, but said it wanted to focus on 13 nations. It did not say which countries it might exit but affirmed it was not considering leaving Nigeria.
Shell is considering whether to invest in a gas project in Nigeria's southern Niger Delta energy hub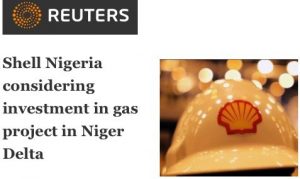 The MD is quoted in a Business Recorder report as saying. Nigeria has the world's ninth largest proven gas reserves, at 187trn cubic feet (tcf). Okunbor said it was 'on the verge of making a final investment decision' on a project in the city of Asa that would have a capacity of 300m cubic feet. He declined to specify the sum of money being considered as a possible investment. Okunbor said Shell was putting more emphasis on gas and reducing the oil portion of its footprint in Nigeria, although he added that the company was 'still a significant player in onshore (oil)'.
Daily Trust
Business Recorder 
Forte Oil applies for share sale approval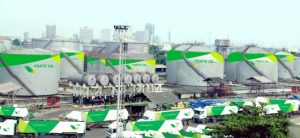 Nigeria's Forte Oil plans a 20bn naira ($66m) share sale to institutional and high net worth investors and has applied for regulatory approval, reports The Times of India. The energy firm said the capital raising will be done as a public offer for shares through a book building process to help price discovery. It has applied to the Securities and Exchange Commission and Nigerian Stock Exchange for approval. Forte said its core investor, Zenon Petroleum and Gas Ltd, owned by billionaire Femi Otedola, with a total stake of 78.08% in the company, will not participate in the offer. In 2016, Forte posted a 24% fall in pre-tax profit, which knocked it shares down 74.4%. Forte says it is on track to achieve its target for 2017 and that based on its performance so far it could pay-out half of its earnings as dividend.
The Times of India 
New airline being 'cleared for take-off'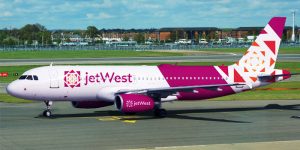 Nigeria's aviation industry has suffered a prolonged spell of violent turbulence – the nation's leading carrier was recently taken over by the government to prevent it collapsing; a crumbling runway closed the capital's international airport for six weeks; and the whole sector has been battered by Nigeria's recession that has driven up costs and made foreign currency scarce. But, reports KPAX, despite the gloomy conditions, a new and ambitious airline is being cleared for take-off. JetWest could make its maiden voyage in December, and the team behind it is aiming high. The report says the venture's founder is Dikko Nwachukwu, whose mission statement is simple. 'The guiding vision for JetWest is to make air travel accessible for more people,' says Nwachukwu. 'We are about democratizing the skies.' The report says Nwachukwu sees opportunity in the vast market unserved by existing airlines. Nigeria has by far the largest population in Africa, and the entrepreneur draws inspiration from rapid progress in another technology field – cell phones. If all goes to plan, JetWest will launch this year with 100 employees and a fleet of three Airbus A320 jets flying local routes in Nigeria, the report says.
KPAX
Share restructuring will see banks take over Etisalat Nigeria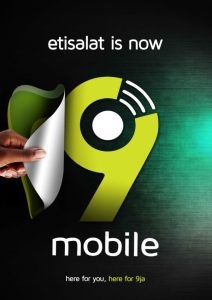 Following the failure of Etisalat Nigeria to restructure its loans amounting to N541bn, the telecommunications giant has announced a share restructuring which will see 13 commercial banks take over control of shares in the company. Naija Newsreports that Ibrahim Dikko, vice president, regulatory and corporate affairs of Etisalat, confirmed the development, noting that the negotiations with the consortium of lenders were considering a number of possible options that could include, bringing in new equity partners or a merger with other industry players. The telecommunications company had obtained the loans from 13 banks in 2013 – Guaranty Trust Bank, Access Bank, Zenith Bank, UBA, Fidelity Bank and First Bank, among others – to refinance an existing commercial medium-term debt of $650m and continue its network rollout across the country. The parent company in Abu Dhabi, which has already converted its inter-company debts into equity, left it with little incentive to bailout its loss-making Nigerian entity.
Naija News
Bond sale to boost Ecobank Group's capital position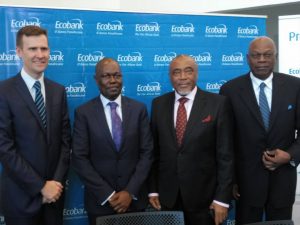 Ecobank Group has received shareholders' approval to raise $400m in convertible bonds to boost the group's capital position. The Guardian, Nigeria reports that the convertible bond issue will have a maturity of five years and a coupon of 6.46%above 3-month LIBOR, with an option to convert at an exercise price of 6c US during the conversion period. Ecobank's group chair, Emmanuel Ikazaboh, said that the proceeds have been earmarked to repay the bridging finance required to create a resolution vehicle to manage Ecobank's legacy loan portfolio and optimise the maturities of the group's debt portfolio. He added that the strategy would also improve Ecobank Nigeria's liquidity and help in the effective management of capital, thereby accelerating the bank's turnover.
The Guardian, Nigeria
Atlas Mara to increase stake in Union Bank of Nigeria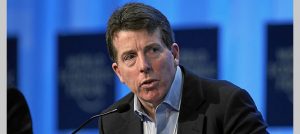 Atlas Mara Ltd, the African investment vehicle of former Barclays boss Bob Diamond, has announced plans to raise $200m to increase its stake in Union Bank of Nigeria and to scale up other businesses, reports The New York Times. Atlas Mara said it was buying a 13.4% stake in the Union Bank of Nigeria from Clermont Group, taking its total holding to 44.5%. The bank said it is in discussions with potential investors regarding a possible raising of new equity capital, comprising of $100m equity offering and a $100m mandatory convertible bond. The report says Diamond teamed up with Africa-based entrepreneur Ashish Thakkar to set up Atlas Mara, a vehicle through which they planned to buy up assets to help build it into a powerful force in African banking.
The New York Times 
RMB Nigeria registers commercial paper programme to raise funds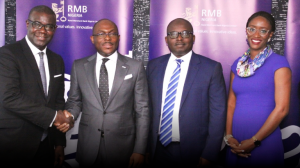 Rand Merchant Bank (RMB) Nigeria has received approval from FMDQ OTC Securities Exchange to register its N80bn Commercial Paper Programme on the FMDQ platform. The Guardian, Nigeria reports that the programme, which is the first for RMB Nigeria in the local money markets, will form an integral part of the bank's funding strategy, as it provides an avenue to successfully diversify its short-term funding sources thereby delivering value to its shareholders. The move positions RMB Nigeria to easily and quickly raise short-term finance from the debt market, as well as at competitive costs. The MD of RMB Nigeria, Michael Larbie, affirmed that the bank has business interests in the country's infrastructure projects, particularly in the power sector, which the debt proceeds will help in financing further.
The Guardian, Nigeria 
An additional $7.7bn needed for an uninterrupted power supply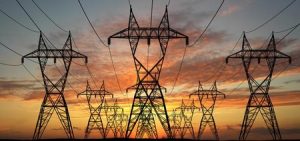 Stakeholders in the Nigerian power sector have put the additional investment needed for an uninterrupted power supply at $7.7bn, reports The Guardian, Nigeria. And the government also needed to make available the promised subsidy of N100bn to assist in the rehabilitation of power plants. A former minister of power, Professor Barth Nnaji, said cost reflected tariff is also necessary to attract the required investment to the sector. A director at Eko Electricity Distribution Company and principal partner, George Etomi and Partners, George Etomi, said the privatisation agreement had set clear Key Performance Indicators (KPIs) for the owners of the distribution companies but argued that the federal government had not fulfilled its part of the agreement. He said the government was supposed to provide the N100bn subsidy, ensure the sanctity of contracts and also ensure that the investors inherited clean balance sheets, free from liabilities.
The Guardian, Nigeria 
Special task force to regulate the film and video industry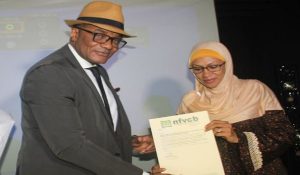 The National Film and Video Censors Board (NFVCB) has inaugurated a special task force to check unclassified films and the video works of unlicensed distributors across the country. The newly appointed executive director of the board, Alhaji Adedayo Thomas said in a Screen Africa report: 'As most of us are aware, the NFVCB is a strategic parastatal of the government of the federal Republic of Nigeria under the ministerial supervision of the Federal Ministry of Information and Culture. It was established by Act 1993 CAP N40 LFN 2004 as a regulatory agency saddled with the responsibility of regulating the censorship, distribution and exhibition of films and video works in Nigeria, and to leverage on its regulatory roles to create a conducive environment for investment and ensure the security of such investments.' He added, however: 'To the detriment of the industry, we must admit that the board has not lived up to expectations in recent years, leading to chaos in the system; a chaotic system that has taken profit away from the right beneficiaries to the profiteers of the laxity in regulatory efforts.' Thomas said that the government recognises the role that the entertainment industry plays in propelling economic growth and creating jobs, helping in the drive to diversify Nigeria's economy and encourage more investment in the non-oil sectors.
Screen Africa
Senate leader acquitted of corruption charges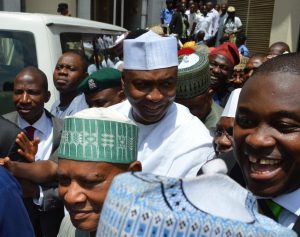 The leader of Nigeria's Senate has been cleared of corruption charges, ending of one of the most high-profile trials in President Muhammadu Buhari's anti-graft campaign. According to a Business Standard report, lawyers for Bukola Saraki argued prosecutors had failed to establish a case alleging that he made a false declaration of his assets before and after his tenure as governor of Kwara state. He was also accused of collecting double salaries during his time as governor of the western state from 2003 to 2011 and as a senator after he stepped down. The case had been heard at the Code of Conduct Tribunal, which tries cases of alleged abuse in public office. The report says Saraki challenged the competency of the tribunal to try him, hired a 66-lawyer defence team and turned up at hearings with dozens of senators and other politicians in support. Judge Danladi Umar said in his ruling that the prosecution 'failed to link the defendant with the commission of the offences as charged'.
Business Standard
WEST AFRICA
Ghana remains at high risk of debt distress – IMF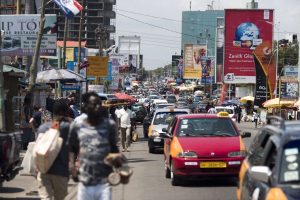 The International Monetary Fund said Ghana remains at a high risk of debt distress as the West African nation plans to clear arrears owed by energy utilities through the sale of a 10bn cedi ($2.3bn) local-currency bond. Fin24 reports that Ghana and the Washington-based lender are in talks over the terms of a three-year debt-support program that is scheduled to conclude in April 2018 as the world's second-biggest cocoa producer's debt rose to 73% of gross domestic product at the end of last year. The government said last month that it may issue a bond through a special-purpose vehicle to clear the debts that the state-owned electricity company and petroleum service providers owe to banks and other credit providers. Bank of Ghana governor Ernest Addison, who was appointed in April, said last month that the bond sale wouldn't add to the debt stock if the government issues it through a special purpose vehicle and uses energy sector levies to service it. Discussions between the parties on how the bailout programme's objective of lower public debt can be achieved are continuing, and include the possibility of extending the debt programme, the IMF said.
Fin24